Student seeks berth in national welding competition
From staff reports | Posted: Sunday, October 5, 2014 4:59 pm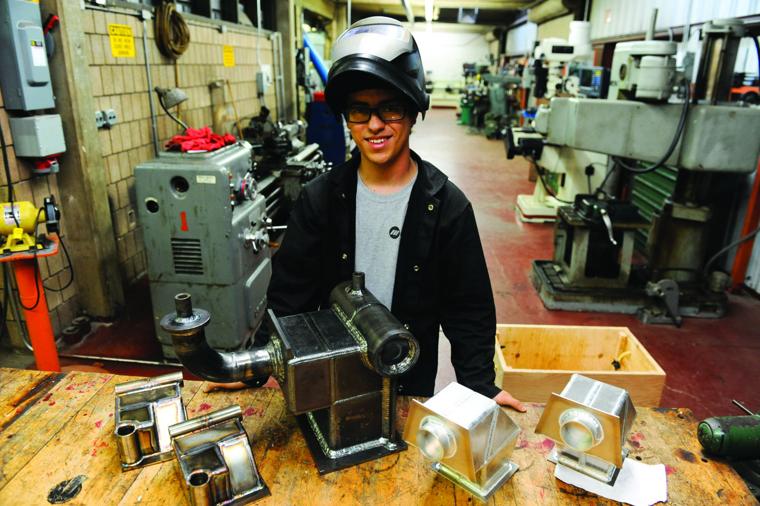 Isaiah Gaspar
Isaiah Gaspar of AWC hopes to advance to a national welding competition in Atlanta in November.
Arizona Western College student Isaiah Gaspar is competing for a berth in a national welding competition.
And if he makes to the American Welding Society's Pre-Weld Trial event in November, he has a chance to go on to international competition.
Gaspar is in his first year at AWC, having graduated in May from Kofa High School, where he took dual credit college courses. He is majoring in welding technology with the goal of earning a bachelor's degree in industrial technology from Northern Arizona University's Yuma campus.
Gaspar, who credits his mother Sandy and his bother Hector for his academic success, was picked as a finalist for the American Welding Society national competition based on his performance last summer in the SkillsUSA welding competition in Kansas City, where he earned a silver medal.
Students competing for slots in in the American Welding Society contest must complete and send off for judging a series of welding samples, which undergo X-rays and rigorous inspections to ensure they meet international standards.
Gaspar is hoping to be among six finalists who advance to the national competition in Atlanta, which will take place as part of the welding society's International Weld Show. The three top finishers in that competition will then participate in a followup competition in the spring to select a winner to travel to Brazil for international competition.
Gaspar has been training under AWC welding professor Samuel Colton, first in preparation for the SkillsUSA event and now the American Welding Society event.
"Working with Isaiah is like being a music teacher with Mozart in your class," Colton said. Gaspar "has excellent skills and a burning desire to complete, but more importantly he has the work ethic to devote long hours (with his coach) to acquire the necessary skills to compete in this type of event."