New director takes charge at San Luis Port of Entry
From Bajo El Sol | Posted: Monday, September 1, 2014 6:32 pm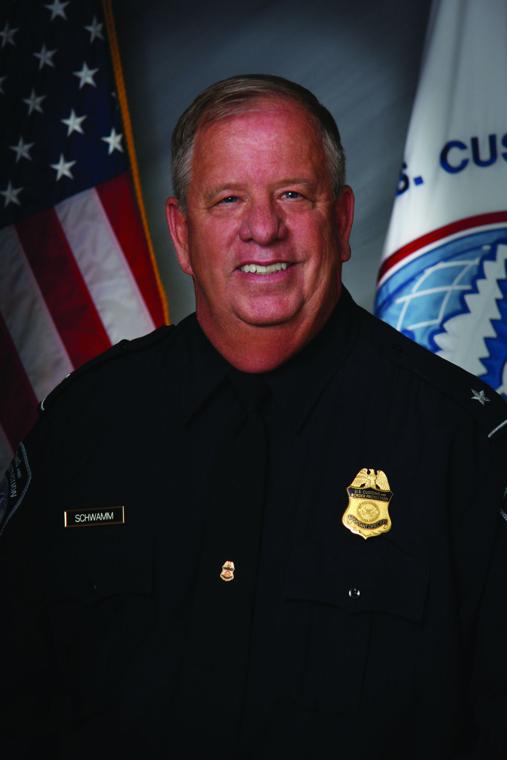 JOHN A. SCHWAMM
JOHN A. SCHWAMM
John Schwamm, a veteran law enforcement officer with nearly 30 years service in the Customs service, has taken the helm as director of the U.S. Port of Entry in San Luis, Ariz.
"I am very excited about this new assignment," Schwamm said as he took the oath of office for his new position in a recent ceremony in San Luis. "I look forward to working with our partners on both sides of the border and the community stakeholders. My overall goal is to shepherd the Port of San Luis into a positive future."
In his new role with U.S. Customs and Border Protection, Schwamm will supervise personnel at the San Luis border crossing who annually process 7.3 million people, more than 3 million private vehicles and more than 34,000 commercial trucks. The latter represent about $1.2 billion in international trade.
Schwamm has more than 35 years of experience as a law enforcement officer, 29 of which have been spent with federal agencies and nine of which were spent as a sergeant and tactical firearms instructor with the Nogales, Ariz., Police Department.
He began his career in 1985 with the forerunner of the CBP, the U.S. Customs Service. He served as a Customs officer at the U.S. Port of Entry in Douglas, Ariz., then transferred in 1986 to the border crossing at Nogales, where he served until August 1988.
He served as supervisory customs inspector in Douglas from 1992 to 1999, then chief inspector at the San Luis port from 1999 to 2003.
He has also served at the Federal Law Enforcement Training Academy and at CBP headquarters in Washington, D.C.