Longtime AWC official Lynn La Brie retiring
By Sarah Womer, Yuma Sun staff writer | Posted: Sunday, August 10, 2014 4:24 pm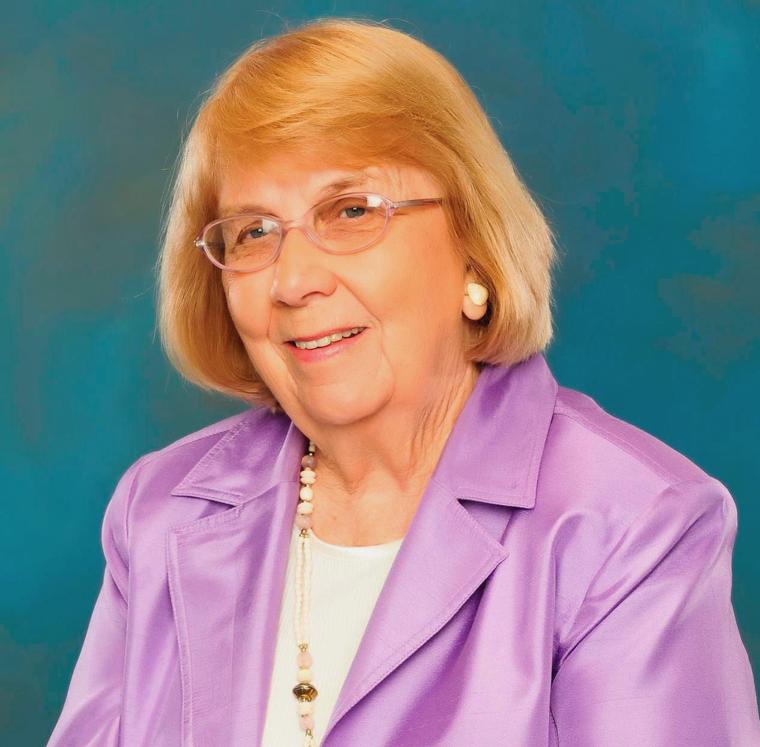 Lynn La Brie
Five job titles, five office locations, five college logos, and four college presidents later, Lynn La Brie is retiring as the Dean of Continuing Education at Arizona Western College's Entrepreneurial Center, after almost 30 years.
La Brie, 83, started with the college in 1985, during an era of the Apple IIe computer, floppy disk and slide projector. She will now be retiring at the end of August, during the age of Dell computers, CDs, DVDs, PowerPoints, ceiling projectors, Facebook and Twitter.
"For an old-timer like me, it's almost gone too far in that direction of social media," she added with a laugh.
La Brie said that "change" is definitely a word she would use to characterize her almost three decades with the college, along with words like "innovation" and "partnerships."
Over the years of her career, she has worked to create a number of job training and educational programs that have led to successful employment opportunities in the community. In order to do that, however, she noted that Continuing Education staff members at the AWC Entrepreneurial Center, 1351 S. Redondo Center Dr., are regularly looking at the way they do things to best accommodate both their student population and the business community.
"We're constantly addressing change as far as what the needs are in the community, and that's a challenge," she said, noting however that one of the things that has never changed is their center's mission to create opportunities for students to prevent them from dropping out of school.
La Brie explained that the college's career center has been innovative in the sense that they are able to operate like a business and they don't have to "jump through any bureaucratic hoops."
She added that they also respond to what businesses need through their many partnerships.
"We have a reputation to maintain, and the community expects that if they contact us for something, we will respond," said La Brie.
Their focus at the center is now also shifting to getting higher-level skill programs for students as to also attract higher-paying industries to the area.
Some of the highlights of La Brie's career include writing and negotiating U.S. Department of Labor JTPA (Job Training Partnership Act) and WIA (Workforce Investment ACT) grants as well as Department of Economic Security grants – all of which generated additional funding and/or resources for the college.
She also collaborated with the City of Yuma to manage a Housing and Urban Development grant for the redevelopment of a low-income neighborhood, of which students in building trades program helped to build five homes. "Several of those students have gone on and formed their own contracting businesses. We can see people who have gone on to college, got jobs."
The Yuma Rotary Club, Yuma County Chamber of Commerce, Yuma Technology Consortium, Greater Yuma Economic Development Corporation, United Way, and National Council for Occupational Education are just a few examples of boards and organizations that she has been a part of over the years.
A fourth-generation Yuman, La Brie now plans to compile her years of family and historical research into books upon her retirement – a project she's already put a lot of work into over the last 30 years.
"I have taped interviews of people that graduated from Yuma High when it was at the old Prison Hill that are long gone now… I'm intrigued by all that," she said.
"You have to stay active in doing something, even if your bones don't feel like it, something you feel like you need to do, that the world is waiting for you to do."
As a "lifelong learner," she said that she hopes to enroll in some college courses as well when she retires.
"I'm going to be busy," she said about retirement. "I've always been busy, but maybe I'll take more naps. I take a 20-minute nap at noon every day – no apologies."