First Solar and this California utility sign agreements for 4 new solar projects, including one in Arizona
 Updated 
First Solar Inc. and Southern California Edison Co. have signed an agreement that will make the California utility the largest single energy buyer in the world from First Solar projects.
The signed power purchase agreements are for the sale of electricity generated by four solar projects totaling 500 megawatts of capacity.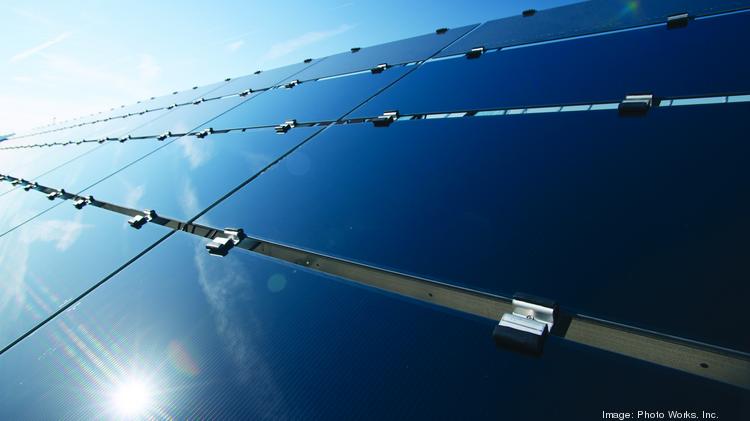 "This is an exciting milestone to reach in a valued long-term relationship," Brian Kunz, First Solar's vice president of project development for the western U.S., said in a statement. "As an early off-taker, SCE was visionary in their inclusion of utility-scale solar in their energy mix. Their commitment to providing ratepayers with clean, affordable renewable energy continues with this set of agreements."
The four projects are:
The 150-megawatt North Rosamond Solar Project in Rosamond, California will be on 1,175 acres of private land and will produce 488,000 megawatt hours per year.
About 100 megawatts from the Willow Springs Solar Project, which is near the North Rosamond Solar Project in California, will be on 1,450 acres of private land and will produce 333,000 megawatt hours per year.
The 100-megawatt Sunshine Valley Solar Project will be in Amargosa, Nevada on privately-owned land less than four miles from the California border. It will produce 302,000 megawatt hours per year.
The 150-megawatt Sun Streams Solar Project will be on 1,500 acres of land in Tonopah, Arizona and will produce 464,000 megawatt hours per year.
The California utility's first power purchase agreement with First Solar was for the 21-megawatt Blythe Solar Project in 2009.
The two companies also have an agreement for 250 megawatts of capacity for the 550-megawatt Desert Sunlight Solar Project in Desert Center, California, which was commissioned in 2014.
Additional contracts with Southern California Edison are in place for other projects in construction, including the Desert Stateline project in California and the Silver State South project in Nevada.
First Solar's stock closed today at $61.49, which is closer to the company's 52-week high of $72.12 than its low of $39.18.
An Edison International company (NYSE: EIX), Southern California Edison is one of the nation's largest electric utilities, serving a population of nearly 14 million via 5 million customer accounts in a 50,000-square-mile service area within central, coastal and southern California.